Tahleel

What is Tahleel ?

Tahleel is an analytical platform which provides
business information on Saudi Arabia's listed
companies and industries


Tahleel is focused only on Saudi Arabia

Tahleel is focused only on Saudi Arabian market thus aiding in
unparalleled information depth and maximum intelligence


Tahleel saves time

Tahleel aims to empower business stakeholders by combining rich
data on companies with powerful analytical tools, thus saving
enormous 'information search' time


WHAT IS TAHLEEL?
Tahleel is an analytical platform which provides business information on Saudi Arabia's listed companies and industries. Tahleel consists of refined, comprehensive data covering both quantitative and qualitative information on companies thus providing 360° view on market. It is a unique time saving platform which allows users to analyze companies by combining factual data with various analytical tools.
WHO IS TAHLEEL FOR?
A Stock Market Investor wanting quick information on the companies and the market, enabling him to have an advantage over other market participants An Investment Professional gathering critical business information to kick-start detailed analysis or do a thematic study A Corporate looking to gain insight about industry peers.
WHO IS BEHIND TAHLEEL?
Tahleel is a proprietary product conceptualized and developed by Treeline Business Solutions. Treeline is a boutique provider of consulting & offshoring services based in Chennai (India) and Riyadh (Saudi Arabia). Treeline provides support to functional areas such as Accounting & Finance, Investment Research, IT and Recruitment Services. Treeline serves a wide range of clients around the world including Asset Managers, Family Offices, Investment Companies, Manufacturing & Retail organizations.
Eagle

What is Eagle ?
Eagle is Treeline's proprietary platform providing comprehensive analytical solution
for private equity investments


Chinese emperor
Wang Mang (10 CE)
Taxes is among key issues which both LP's and GP's deal
with on regular basis during private equity decision making


A Secure, Seamless & Integrated platform
provides collaborative end-to-end solution
facilitating data collection, analysis, and reporting

Eagle is Treeline's proprietary Private Equity Analytics platform providing comprehensive analytical solutions to private equity managers and investors. The platform is backed by process developed over two decades of domain experience. Eagle's secure, seamless and integrated platform provides collaborative end-to-end solution facilitating data collection, analysis, and reporting. Eagle integrates all Fund & Investor related information and uses extensive library of methodologies, definitions, and rules for data analysis and reporting. Standardization of data facilitates multidimensional study at various levels – Portfolio Company, Fund and Fund of Fund level. For Limited Partners, Eagle makes it possible to perform Peer to Peer comparison across the Investment Portfolio – Fund, Industry / Geography diversification etc. The Analytical platform also enables risk analysis through 'slicing and dicing' of various fund investments by Geography, Sector, Manager, Currency, etc.
Fams

What is Fams ?

Treeline has designed and developed a flexible and configurable
fixed asset management tracking system (named "FAMS")


Ability to perform "Depreciation"

users can choose to use their own accounting system
for such purposes and use FAMS only for asset tracking


Ability to define sub-assets

for instance, monitor can have "14' TFT Monitor", "15' TFT Monitor", "CRT Monitor"
as sub-types but are maintained as "Monitor" at the outset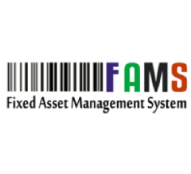 WHAT IS FAMS ?
Fixed assets are a huge part of any business's value. There are varying requirements relating to them – from simply reporting asset status to senior management, to submitting status to auditors, donors and executive boards.Accurate tracking of their life cycle is a cumbersome task. It is imperative to track the status and value of your organization's fixed assets. These assets can be in the form of buildings, machinery, computers and other electronic equipment, office furnishings and so on.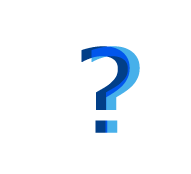 WHO BUILT FAMS?
Fixed Asset Management System (FAMS) built by Treeline from the ground up, helps you keep track of all your fixed assets along with their movement inside / outside the organization. It can perform the depreciation computations and generate Excel based reports that can be customized based on your required format. It is built to generate and read barcodes, categorize the assets with special treatment to group items like Computers